The Company
HotelHotel is a website run by genuine people. It's the second project from French group Autrement (after Chambres à Part, launched in 2009), and is the product of a ten-strong team of individuals that all have several things in common: enthusiasm, a good sense humour (most of the time), and talent (of course). On top of all that, everybody is driven by the same desire to offer a new way to find and book hotels on the web.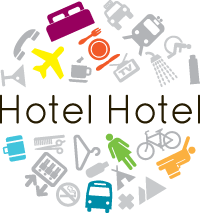 You can find out about the people behind Autrement by looking at this page. If you like what you see and want to get involved, you could even get in touch with us about contributing to the project (see our recruitment page.
Are you lost? Our FAQ page is there to get you back on track. If you're still stuck, the Definitions page should clear up anything that remains foggy.
As well as a website, HotelHotel also comes in app-form, so those travellers who get diverted en-route, who miss their connection, or just need a hotel "right here, right now" (we don't ask why…) can access all the powers of our search engine wherever, whenever, by the handy intermediary of their iPhone, or Android smart phone.
Potential partners, devoted followers and anyone curious about what makes us tick can find out more about the company and its values by reading the HotelHotel blog, the Autrement blog, or by following us on Twitter, or Facebook. There's just one catch: you'll need to speak French (translating the blogs is still on our to-do list…).
We also have pages dedicated our partners – the booking centres and hotels without whom this website would be a lot less interesting and useful!